Two New Babies
Sarah's babies were delivered by caesarean section on Monday 6th September 1999. The first baby out, at 7:02 am was a little boy, who we have called Harold. The second baby, at 7:06, was a little girl, who we have called Eleanor.
Each baby weighed 5lb 14oz and each was 134cm long. Harold's head circumference measured 34.5cm, Eleanor's measured 33cm.
A couple of hours after the babies were born, Albert, Wilf and Eric came to the hospital to meet their new brother and sister.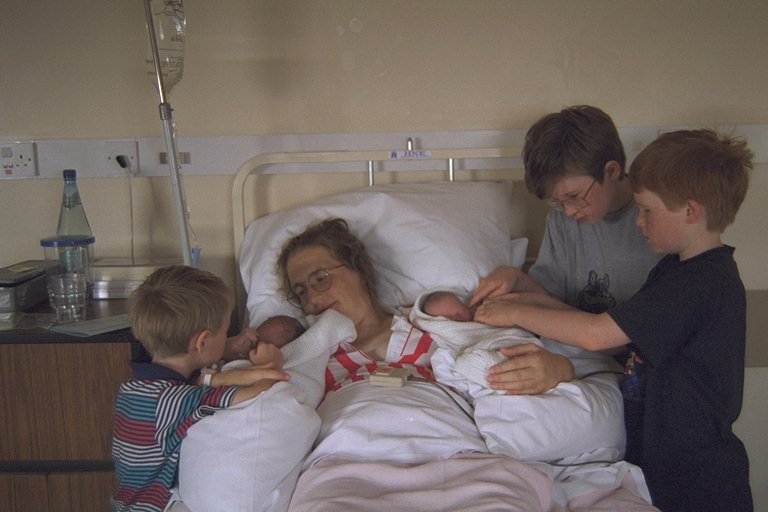 and had goes at holding them too...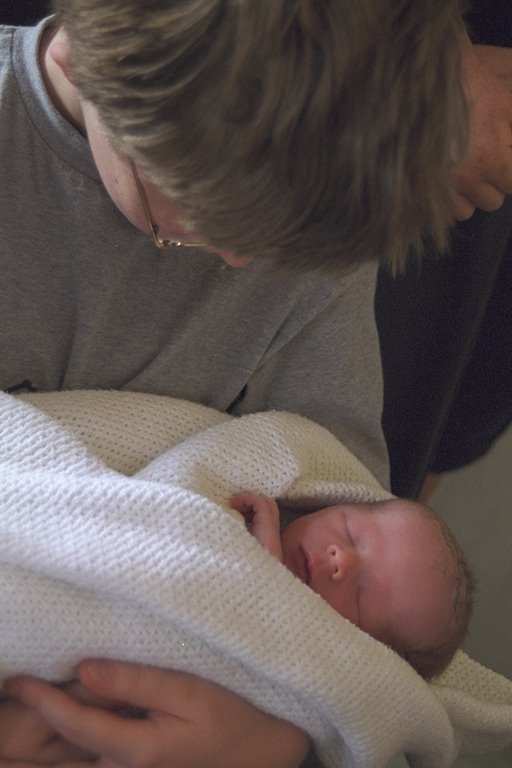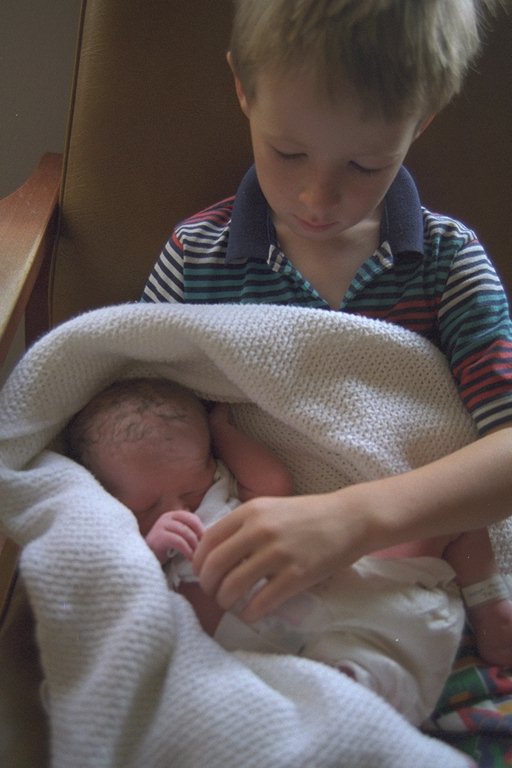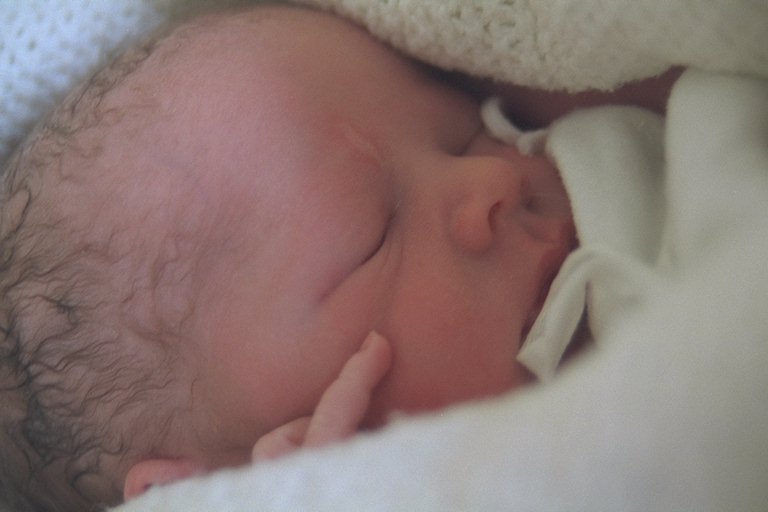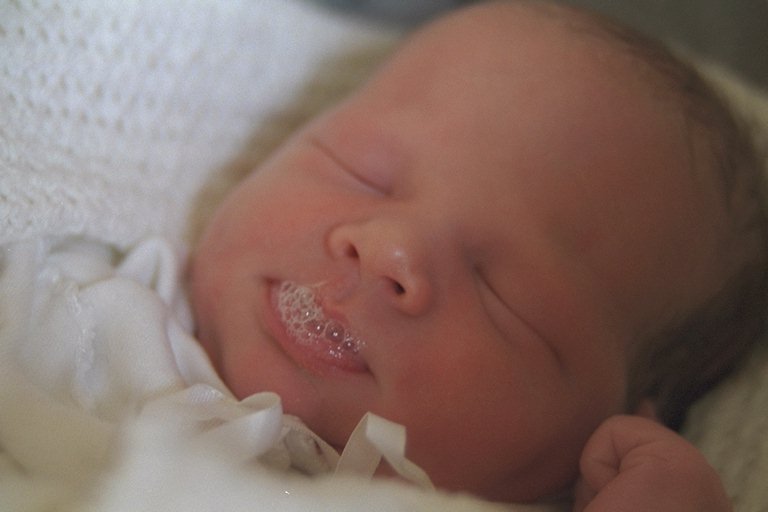 This is Harold (above) ... and this is Eleanor (above)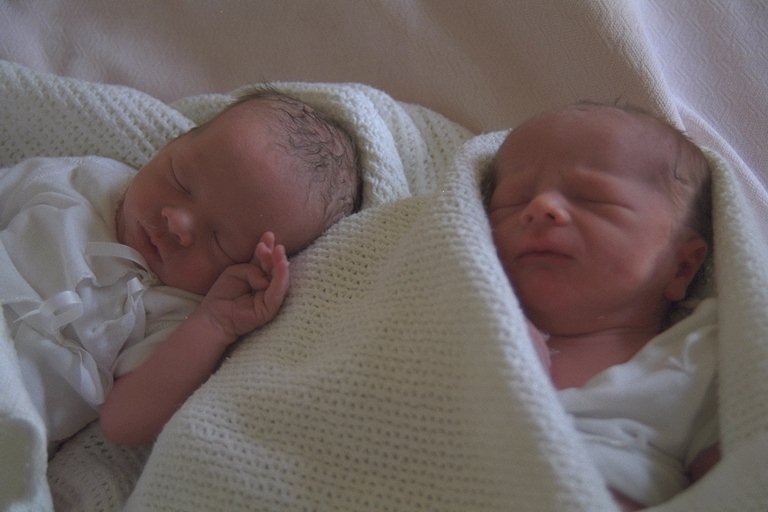 Eleanor (above left) and Harold (above right)
A few days later (Wednesday) Sarah and the babies came home.
Can you guess who is who in this picture?